Wilson, Eva Greene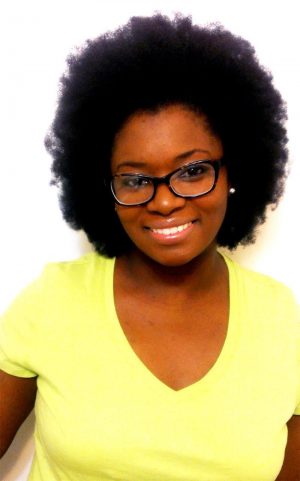 Eva Greene Wilson is a life-long storyteller, wife, mother of 3, author, illustrator, graduate in Marketing from North Carolina A&T State University (Magnum cum Laude), third year law student, and the owner and editor of SocaMom.com®. Her book, Anancy's Family Reunion, was published to good reviews in 2013 and she hosts an annual Anancy Festival in Washington, DC with the Institute for Caribbean Studies.
Her blog posts have been featured on BlogHer.com, and republished in b3 Caribbean Magazine (print and online) and Outlish Magazine (online).She has interviewed numerous leaders in the Caribbean community about connecting children to Caribbean culture and balancing motherhood, higher education, and career.
For the last five years, she has blogged about Caribbean American parenting, working on campaigns for companies such as Wal-Mart, HP, AT&T, and Beaches Resorts. She has won Best Parenting Blog and Best New Blog in the Black Weblog Awards, and she is a 2016 SheKnows/BlogHer Voices of the Year Honoree.
Presentation:  Parenting Caribbean/American Children: How SocaMom.Com Was Born
In this presentation, Eva Greene Wilson will introduce to those on Montserrat who do not already know, her creation, SocaMom.com – a Caribbean Parenting blog and community.  SocaMom.com shares in an engaging and fun way book, movie, and product reviews, opinion pieces, recipes, interviews, events, travel tips, and educational materials from a Caribbean perspective. 
The website is meant to be an introduction to Caribbean culture for those who want to begin to expose their children and familiarize or re-familiarize themselves with a culture that they haven't explored or from which they have become a bit estranged.  She will explain how the online community has developed and how such a website may be of use to the Montserrat diaspora. Already SocaMom's community extends