Springer, Alan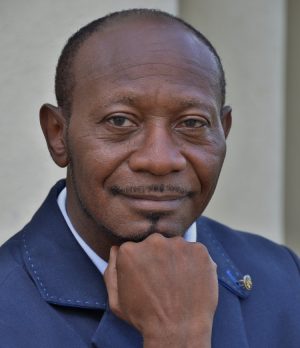 Alan Springer, BA (Hons), MA, TiE, is an Arts and Theatre Education professional with considerable experience in both fields. He is a published writer and has worked as a stage writer, director, and a professional musician.
He has authored two books on internet safety for children, e-Kidz in Cyberspace,  a picture storybook aimed at children aged 7 – 10 (Upper Primary) and e-Kidz Mission to Cyberspace, a novel about e-safety aimed at youngsters aged 11 – 14 (Lower Secondary). Both these books come with Teacher's workbooks and Student Activity books.
Alan works as a consultant trainer and workshop facilitator, supporting schools and families to deliver e-safety. He is a qualified teacher (UK) with many years as a senior teacher. He is known for his skills in motivating youngsters as successful learners and achievers and is an experienced trainer in this area.
His theatre credits include writing and directing numerous productions in London's West End and Fringe theatre and he wrote and directed the highly successful reggae musical Rainbow Uprising for the world famous Sadler Wells Theatre. He has also written commissions for BBC Radio in the UK and acted in an award-winning play at the Edinburgh International Festival. Since returning home to Barbados in 2015, he has directed two productions, The Last Dance, a highly acclaimed drama about Alzheimer's disease for the Barbados Alzheimer's Association, and the popular musical Annie for Gentle Steps Arts Camp.
WORKSHOPS/PRESENTATIONS
PRESENTATION SYNOPSIS
Good versus Evil: Has the Internet come into the world to liberate the downtrodden?
This interactive presentation with practical elements first asks the question – "Has the advent of new technology changed our hearts, our thinking, and therefore the words we speak, write, or otherwise disseminate?"
Providing an understanding of the key concerns we face in every surf ride across the World Wide Web and exploring some of the core issues surrounding the Internet, this session also invites answers to the questions
        Do we any longer control the Internet or does it control us?
        What does our relationship with new technology hold for us in the future?
The format invites us to come up with some answers for ourselves as individuals and as a people residing in the Caribbean basin, who, through the Internet, are faced with a greater than ever interaction with the world at large.
SCHOOLS E-SAFETY
WORKSHOP SYNOPSIS
This is an exciting interactive workshop that gives an overview of e-safety and focuses on cyber-bullying, the fastest growing concern amongst young people. Case studies are used to demonstrate the seriousness of the concern and a number of practical exercises are used to engage children in exploring the issues. Learning is further developed through playing an Internet safety board game specially created for this topic.
This workshop proved extremely popular in UK schools and has also been successfully introduced into a number of schools in Barbados.